GCLR would like to congratulate and welcome its new recruitment fellows Benjamin Chaffin, Sebaah Hamad, and Xiuhe Zhang! We are very happy to have them as new members of our campus community and look forward to all the great work they will be able to accomplish and all the great opportunities for collaboration and academic growth they will find here at UCSB and in the GCLR.
Benjamin Chaffin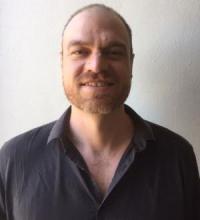 Benjamin Chaffin holds a B.A. in English (Creative Writing) from San Francisco State University where he focused on poetry, in class as well as in the community. He received his M.A. in Spanish from the University of Hawai'i at M?noa after developing a deep interest in Latin American literature while living in Buenos Aires. He has lived for six years in various parts of South America, most recently teaching at the University of the Andes in Bogotá. This past academic year he returned home to Hawai'i and taught Spanish and Portuguese at UH M?noa. As Benjamin begins his graduate work in the UCSB Spanish & Portuguese department, he hopes to focus on the Latin American novel with cognitive theory as his main framework for literary analysis.  
 
Sebaah Hamad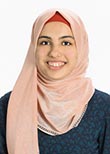 Sebaah Hamad completed a Bachelor of Arts in English Literature at Le Moyne College. Her undergraduate thesis, "The Hope of Return: Shame and Guilt Haunt Salma Jayyusi's Poetry and Palestinian Post-Nakba Poetry," won the James C. Finlay, S.J., Award for Outstanding Integral Honors Thesis in 2017. Sebaah is pursuing her master's and doctoral degree through UCSB's Comparative Literature program and plans to examine shame and guilt in Palestinian and Israeli literature in the late twentieth century.
Xiuhe Zhang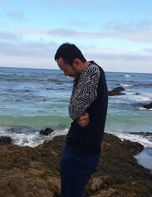 Xiuhe Zhang is currently pursuing his PhD in Film and Media Studies at the University of California, Santa Barbara. Born and raised in Northeast China, Xiuhe received his BA in Photography from the Communication University of China, and an MFA in Cinematography from the University of Miami. Before coming to UCSB, he graduated from San Francisco State University with an MA in Cinema Studies. His primary research interests include Chinese-language cinemas and queer studies.
September 27, 2017 - 12:58pm